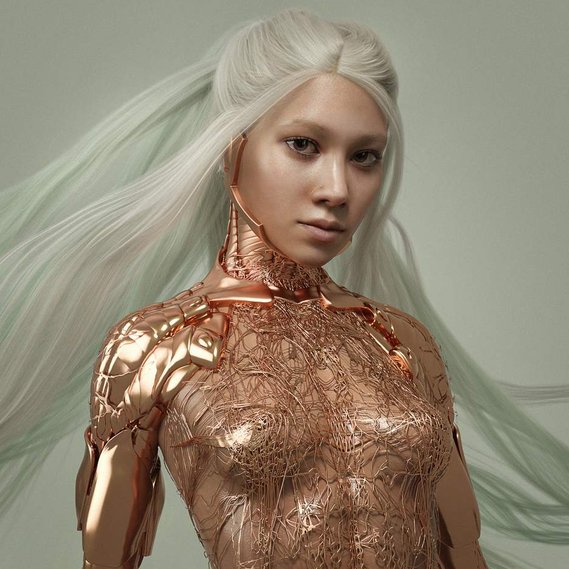 Nina Hawkins is a metaverse creative pioneer, merging innovative technology with uniquely provocative art aesthetics. With over 12 years of experience in creative direction in the world of high fashion and entertainment, Nina has gracefully merged her unique vision into several tech based entrepreneurial endevours. She is the founder and CEO of Lillium Labs; her digital avatar incubator and the impetus for *Embryo - an industry disrupting face scanning application for easy consumer grade avatar creation, as well as THE MOON - an NFT based social app.
As an artist Nina's pedigree encompasses a wide range of diciplines and mediums including filmmaking, fashion, photography, 3D art, and music. She has worked with various legacy brands, magazines and celebrities including Netflix, Time Magazine, Harpers Bazaar, Amazon Music, Apple, Rick Ross and many more.
Nina crosses dimensional planes as her virtual twin persona Ninocence - a post human AI construct made flesh which she embodies in her real life appearances.
CONTACT
Ready to travel out of state and internationally. For booking inquiries email directly or contact a representative.
IMAGEMAKER NINA HAWKINS

For Modeling Inquiries:

Jaime Love - Lovestone Agency

Creative Representation in Tokyo JP:
AVGVST International - Oscar Ryan
e-mail: nina@ninahawkins.com
© 2021 Nina Hawkins. All rights reserved